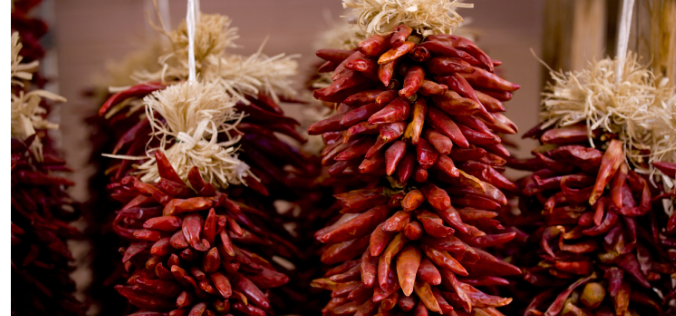 Visibility, Variety, Value: Great Reasons for Supporting NMCC's Important Pro-business Work
NMCC offers a wide range of opportunities to promote your business while supporting NMCC's mission and investing in New Mexico's future.  If you are interested in any of these opportunities, please contact Janae Amparan, Director of Business Operations and Business Development, at 505-842-0644 or jamparan@nmchamber.org .
Sponsor an Event
NMCC holds member events each quarter, at which NMCC members from throughout New Mexico gather to learn from top experts, business leaders, lawmakers, and officials on the key issues facing business, setting the stage for NMCC's policy efforts in the months ahead.  Events are attended by professionals, lobbyists, government officials, and media.
Click here to learn more!
Become an Investor
NMCC's investors go the extra mile to support NMCC's mission by investing above and beyond their dues level each year. These companies are often some of NMCC's most active members, representing premiere New Mexico organizations committed to a brighter economic future and better opportunities for New Mexicans. Investors are recognized at all NMCC events, in our annual report (distributed statewide) and on our homepage.
$16,500: Partner Investor
Logo and hyperlink featured prominently on NMCC's website
Logo included as a headline investor in NMCC's e-newsletters each year
Logo featured in NMCC's annual Focus Report
Logo featured on the "sponsor screen" at all major NMCC events
Opportunity to participate in special programs and events
Feature story highlighted through NMCC's social platforms
Priority seating at NMCC's signature events
Standalone logo feature on "sponsor screen" at all major NMCC events
$11,000: Principal Investor
Logo and hyperlink featured prominently on NMCC's website
Logo included as a headline investor in NMCC's e-newsletters each year
Logo featured in NMCC's annual Focus Report
Logo featured on the "sponsor screen" at all major NMCC events
Opportunity to participate in special programs and events
Feature story highlighted through NMCC's social platforms
Priority seating at NMCC's signature events
$8,250: Premier Investor
Logo and hyperlink featured prominently on NMCC's website
Logo included as a headline investor in NMCC's e-newsletters each year
Logo featured in NMCC's annual Focus Report
Logo featured on the "sponsor screen" at all major NMCC events
Opportunity to participate in special programs and events
$5,500: Supporting Investor
Logo and hyperlink featured prominently on NMCC's website
Logo included as a headline investor in NMCC's e-newsletters each year
Logo featured in NMCC's annual Focus Report
Logo featured on the "sponsor screen" at all major NMCC events
Opportunity to participate in special programs and events
$2,750: Associate Investor
Logo and hyperlink featured prominently on NMCC's website
Logo included as a headline investor in NMCC's e-newsletters each year
Logo featured in NMCC's annual Focus Report
Logo featured on the "sponsor screen" at all major NMCC events
$1,100: Affiliate Investors
Logo and hyperlink featured prominently on NMCC's website
Logo included as a headline investor in NMCC's e-newsletters each year
Logo featured in NMCC's annual Focus Report