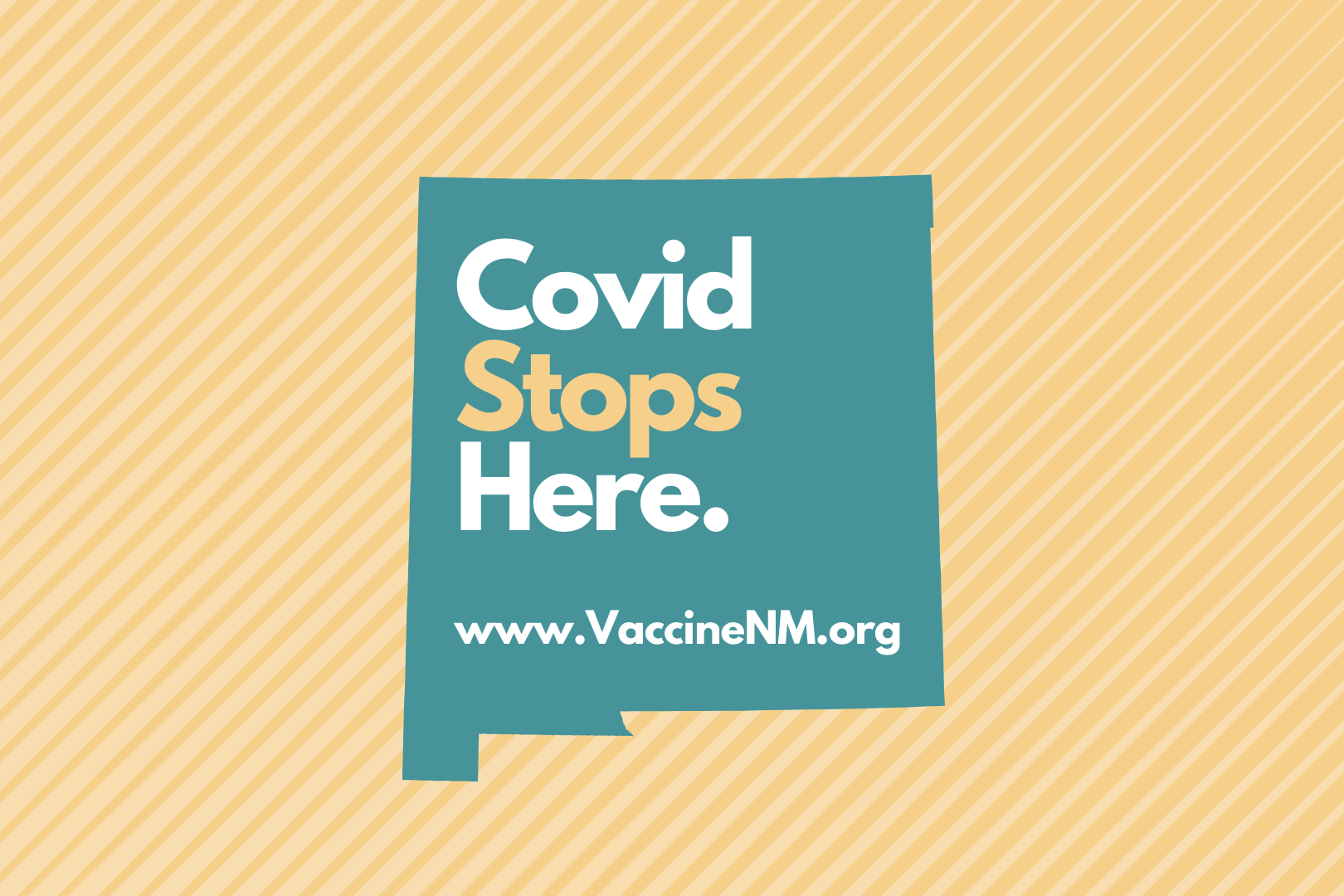 New Mexico, COVID Stops Here.
The New Mexico Chamber of Commerce COVID Stops Here campaign recognizes New Mexico's workplaces that have reached 70%-100% vaccination rates among employees. We are celebrating employers that are leading the fight against this
virus — and encouraging more of New Mexico's workplaces to join their ranks.
Employers state-wide are playing a critical role in stopping the spread of COVID-19, and we encourage your business to join this effort to protect communities across the state.
We strongly encourage employers across New Mexico to talk to their staff members about the importance of being vaccinated and to keep record of those who have received it.
When your workplace vaccination rate reaches at least 70%, let us know! We will help celebrate your achievement and use your success to encourage other employers to do the same.
Workplaces that meet the requirements for a COVID Stops Here designation will receive a media kit to help promote your
designation at your workplace and in your community. Your business will also be featured in our communications and on our website recognizing your efforts.
New Mexico, together we can beat the spread of COVID-19.