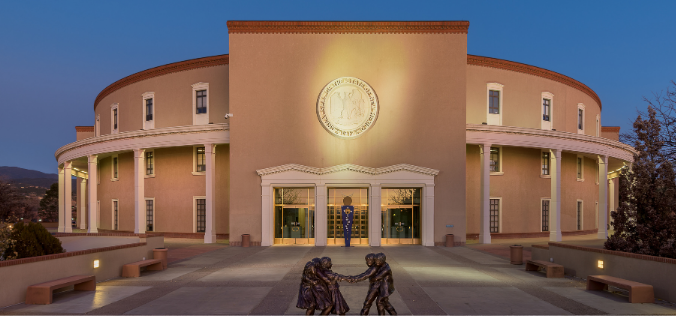 Member-driven Policies
NMCC's policy agenda is the product of year-round input by our member businesses, working through focused policy committees.
Our policy committees are open to all employees at all member businesses. As a result of this process:
NMCC's policy agenda is shaped directly by those it affects, and those who know the relevant issues and industries best.
NMCC's policy agenda comes straight from our member businesses — never from staff, political parties or closed-door meetings.
NMCC's policy agenda always reflects the most current needs of New Mexico's business community and the constantly changing political landscape.
2023 Policy Agenda Priorities
Presented in Alphabetical Order by Committees
Agriculture and Food Processing: Seed standardization legislation to ensure the consistent statewide regulation of seeds;
Economic Development and Technology: Supports a substantial budget for the New Mexico Economic Development Department;
Education and Workforce Development: Quality education programs that are focused on a child's success in school, measure outcomes, relate school curriculum to career opportunities, and encourage continued training and other initiatives to retain staff;
Energy and Extractive Industries: The growth and development of energy and extractive industries through consistent, efficient and predictable regulation, research and development, training and incentivization.
Envrionment, Water & Land Use: Reforming the regulatory and administrative process that eliminates delays in permit processing and promotes consistent, reasonable, and predictable administrative processes including policy development, permitting, enforcement and compliance procedures;
Healthcare: Efforts that expand sustainable access to affordable healthcare coverage for all New Mexicans and businesses, improve access to healthcare services by supporting initiatives to increase recruitment and retention of providers, and encourage the appropriate use and cost-management of limited healthcare resources and prescription medications;
Taxation: Elimination or a significant reduction of pyramiding caused by the taxation of business-to-business services to foster an environment conducive for business investment, job growth, and economic development; and,
Workplace, Legal Reform & Government Accountability: Statewide uniformity of employment, workers' compensation, procedural, and regulatory laws, such as paid or unpaid leave mandates, wage or fringe benefit mandates, scheduling mandates, and forum shopping, in order to provide a stable environment for employers and promote business investment, job growth, and economic development.