New Mexico Center for Economic Opportunity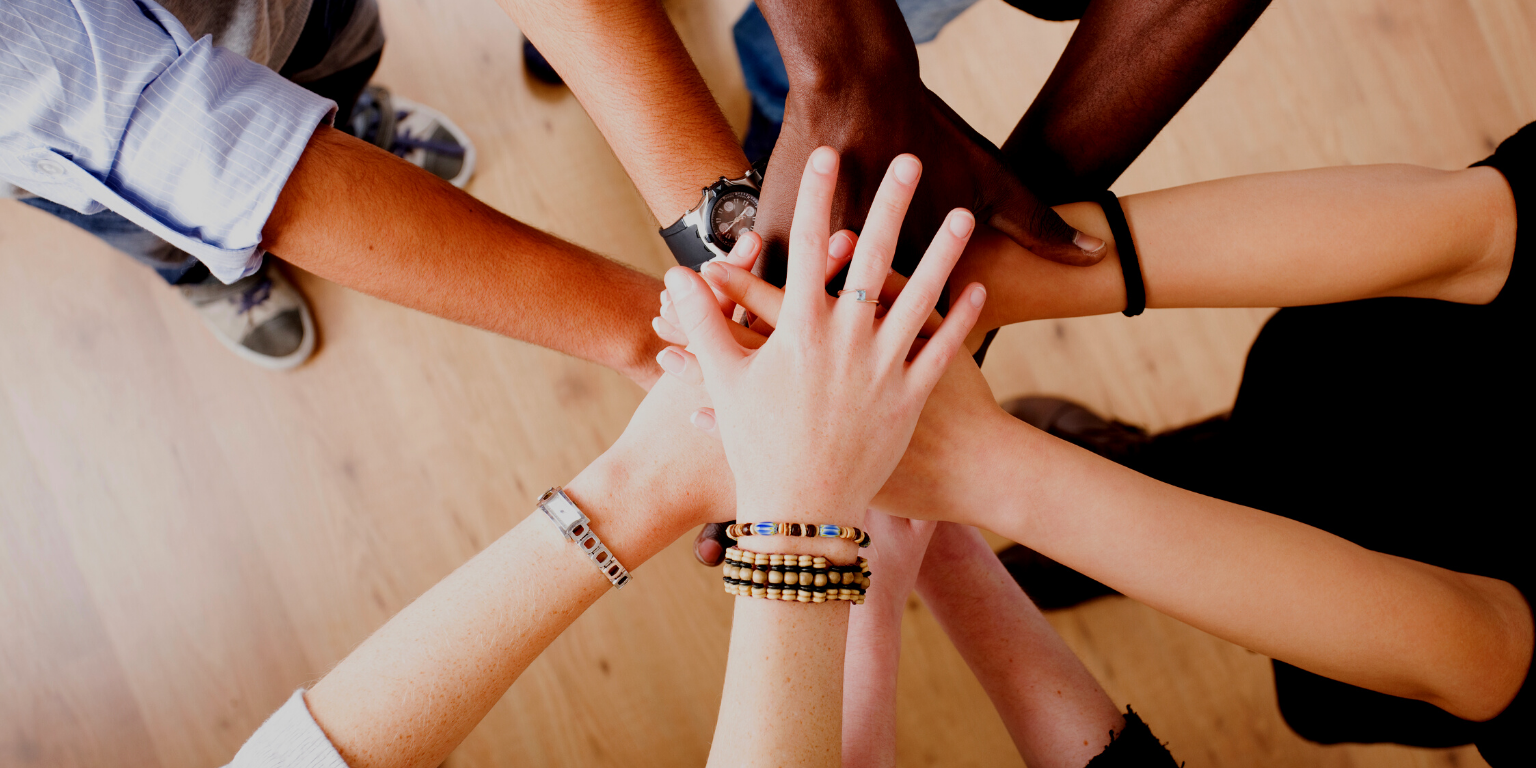 For more than sixty years, the New Mexico Chamber of Commerce has been the driving force for the advancement of our state's business community, using its voice to advocate at the Roundhouse and working to make New Mexico a leader in industry, innovation, economic competitiveness, and overall quality of life.
The Chamber is pleased to announce the next phase in our efforts to grow New Mexico's economy and strengthen our business community with the goal of providing good jobs and economic prosperity for all New Mexicans: the New Mexico Center for Economic Opportunity, or NM CEO. An affiliated 501(c)(3) organization, NMCEO is the education, charitable, and research arm of the Chamber.
As part of its mission to drive positive change by developing and advocating for effective public policy initiatives, the Chamber recently published an economic strategic action plan for the state. Driving New Mexico's Future: Empowering a Competitive Economy in a Post-Pandemic World identifies areas where New Mexico is lagging behind surrounding states and provides specific best practice recommendations that can make New Mexico more competitive in a post-pandemic world.
NM CEO will support the implementation of the report's recommendations by conducting data-driven, best practice research for the development and execution of programs to improve our economic competitiveness, expand our workforce, and support our policy makers with educational seminars focused on four key competitiveness factors: Business Climate, Workforce and Education, Infrastructure, and Innovation Capacity.
We are excited for the next chapter for the Chamber, for NM CEO, and for New Mexico. 
"Investments we make today and over the next decade will be key to the future of the next generation of New Mexicans and our state's prosperity. The Chamber and NM CEO look forward to collaborating with our partners in the business community to build a stronger, more equitable, and a more prosperous New Mexico."
Business Climate
Our research found that New Mexico's regulations are viewed as complex, confusing and unnecessarily time consuming compared to neighboring states. Stakeholders felt that state and local governments need to "work at the speed of business" and should focus on helping businesses be successful and grow. The feeling was that businesses were viewed as disposable "customers" of regulators not, partners in growing the state's economy.
Our complex regulatory and licensing schemes also disproportionately impact lowincome communities and BIPOC individuals who are trying to enter the workforce or start a business. In addition to the regulatory environment, the state's taxes are also a concern. While most businesses would like income taxes to be lower, more comments focused on taxes that create a specific competitive disadvantage to New Mexico businesses such as the Gross Receipts Tax, Weight and Distance taxes, and taxation of military pensions.
Workforce & Education
According to our research, more than half of employers believe potential employees lacked the work ready soft skills necessary to be successful employees. Employers believed the overall pool of labor was not growing fast enough to meet current business needs, that the education system needed improvement, and that recruiting new professionals to the state was essential and currently difficult. We must keep our best and brightest in their local communities, but we must also develop a national or regional workforce recruitment and relocation marketing strategy for bringing more working age and skilled employees to the state.
EDUCATION
Closing the educational achievement gap for children in New Mexico is essential for achieving economic, human, and social gains. The "achievement gap" for children starts before birth, with issues of nutrition and stress as well as early learning experiences varying considerably based on parents' income level. In everything from the number of words a young child hears to access to resources like museums or libraries, there is a strong correlation between socioeconomic status and early learning.
Research has shown that the negative effects of living in a low-income neighborhood become significant when 20% or more of families in that neighborhood are living in poverty. In New Mexico, BIPOC children and families are much more likely to live in these high-poverty neighborhoods. Across the state, 55% of Native American children, 27% of Hispanic/ Latino children, and 21% of Black children live in an area of concentrated poverty (where 30% or more of families are poor), compared to 10% of White children. Similarly, majority-minority school districts have far fewer resources than do majority-white districts. The
national average per pupil spending in high-poverty, non-white school districts is $1,500 less than the national average.
The concentration of families of color in high poverty neighborhoods is not accidental. It is the result of a history of laws and policies creating separate paths for families over generations. In New Mexico, centuries of colonialism, conquest, and conflict among the diverse cultures in the region have led to longstanding differences in opportunity between racial and ethnic groups in the state. In New Mexico, only 47% of Native Americans and 52% of Hispanics/Latinos have completed some postsecondary education, compared to 75% of Whites.
WORKFORCE
Hispanic, Native American, and communities of color make up 62% of the working age population (ages 18 to 64). By 2050, the working age population is projected to grow by half a million people, and more than three-quarters will be people of color; the non-Hispanic/Latino White share of the working age population will decline from 38% to 23%, while the Hispanic/Latino share will increase from 48% to 63% and the Native American share will hold steady at 9%. Like most states, New Mexico is also growing older. There are currently 3.7 people of working age for every 1 person of retirement age; by 2050, it will
be 3.7 for every 2.5, making the productivity of the remaining workers particularly important to both businesses and the government's fiscal outlook.
While the per capita income in New Mexico is one of the lowest in the country, the average Hispanic/Latino person earns just over half what their non-Hispanic/Latino White age/sex counterpart earns (59%), and the average Native American earns less than half (46%) — roughly $39,000 on average.
Infrastructure
Our research identified the importance of developing public-private partnerships (PPP) as a key driver for growth, especially in areas with limited access to capital. These projects could include expanded affordable housing, broadband, improved multimodal transportation, energy transmission, as well as the development of spec commercial and lab space to increase the ability for companies to quickly open, expand or relocate in New Mexico.
Innovation Ecosystem
New Mexico must take better advantage of the state's innovation assets, reduce brain drain, promote lab and university technology commercialization, support entrepreneurship, and target emerging technology clusters such as bioscience, space and alternative energy.
Entrepreneurship plays an important role in building wealth in families, communities, and economies, but the opportunity to start and grow a business is not equal for white and BIPOC Americans and for those living in rural communities. There are many factors that contribute to gaps in small business ownership and performance, including more limited access to capital, business and management skills, experience as well as cumbersome and expensive regulatory barriers. Less capital and collateral and lower credit scores contribute to Hispanic/Latino and Black business owners being denied financing or being charged higher interest rates. But there is also persistent evidence that applicants of color are more likely to be denied loans, even when controlling for other characteristics. Further, access to financial services varies; FDIC survey data shows that 15% of households of color in New Mexico are "unbanked," with no checking or savings account, compared to only 2% of White households.
The evidence shows that Hispanics/ Latinos and Black entrepreneurs start businesses at rates similar to Whites — in fact, Black people may be more likely to pursue entrepreneurship. Where these businesses diverge from White-owned businesses is in size, profitability, and early survival rates. This suggests that programs to increase access to capital for underserved populations and support business training and mentorship could leverage the initiative that already exists and drive a significant increase in the number of successful small businesses, while reducing racial and ethnic earnings and wealth gaps.
Undercapitalized minority owned businesses also suffer disproportionately from permitting and regulatory costs and delays, because they lack the deep pockets or access to legal support to help manage the delays and holding costs. Streamlining regulations and permitting for startups and new entrees into the economy would also reduce the ethnic earnings and wealth gaps.