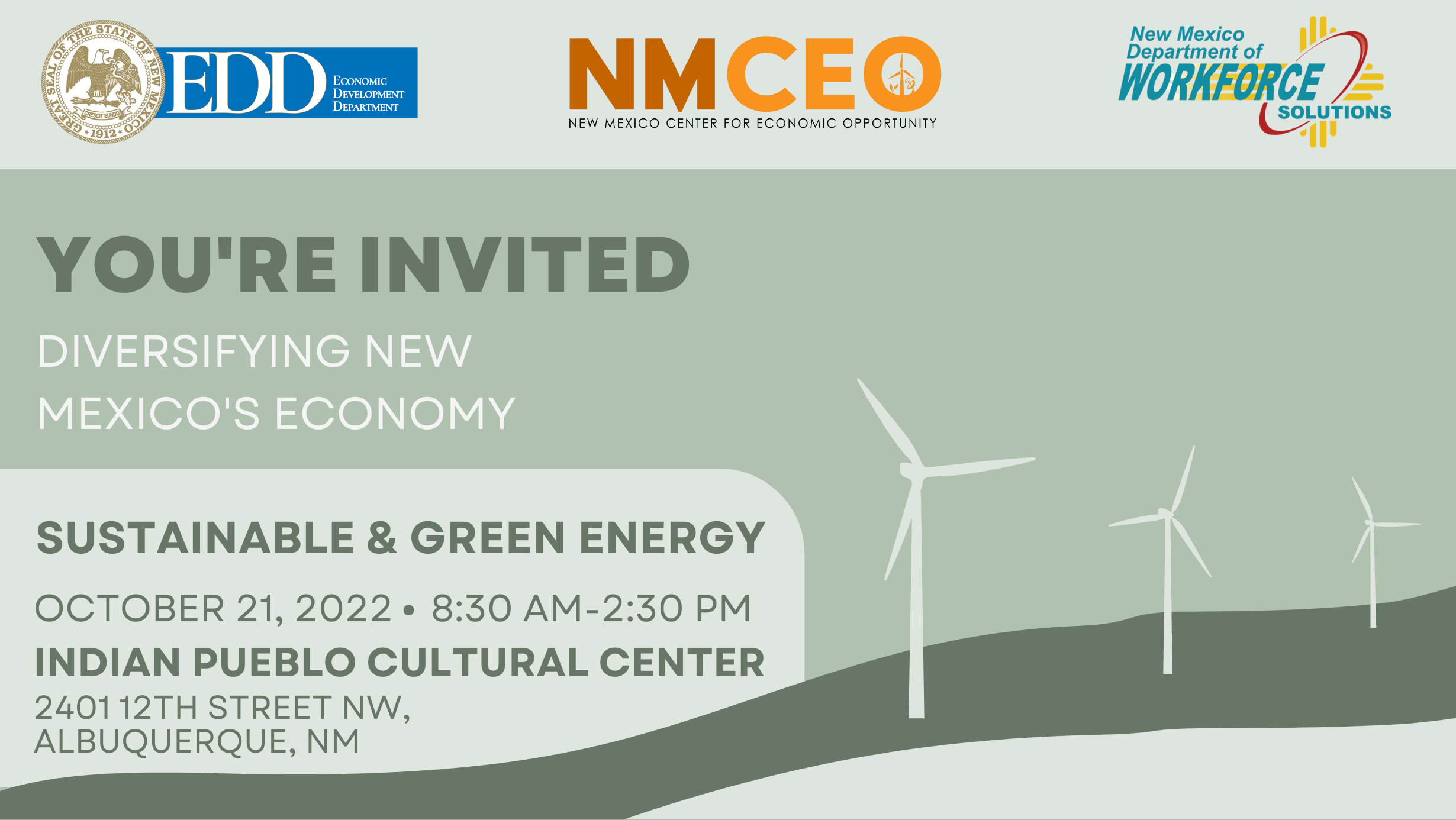 Sustainable & Green Energy Convening
Join us as we bring together business and industry stakeholders, policy experts and state government leaders to assess the existing environment of the sustainable and green energy sector, determine metrics to measure growth, and plan how to break down barriers for sector success moving forward.
We'll be asking critical questions:
What is needed for growth in the sector?
What barriers need to be eradicated?
What regulatory and policy changes need to be advanced?
How do we achieve workforce alignment?
When: Friday, October 21, 8:30 AM – 2:30 PM
Where: Indian Pueblo Cultural Center, 2401 12th Street NW, Albuquerque