Industry In Action: COVID-19 Resources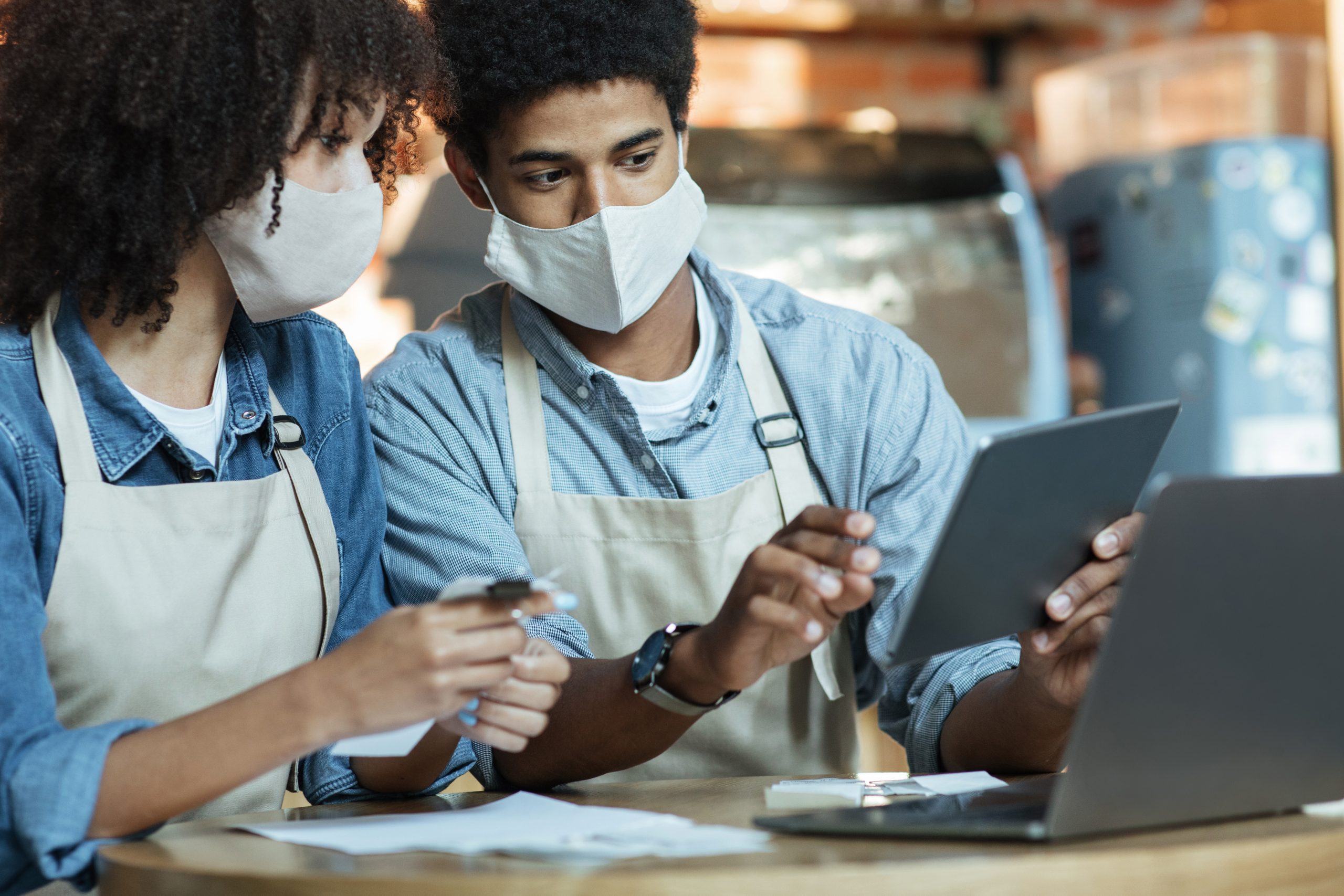 How our members are contributing: 
PNM:  Temporarily suspending disconnections for non-payment due to the COVID-19 outbreak.
Chevron:  Contributing $230,000 across Permian Basin non-profits responding to the COVID-19 pandemic. The organizations receiving funding include: The West Texas Food Bank and The United Way of Eddy and Lea County. Funds from Chevron will go torwards community COVID-19 response efforts, with a focus on food and housing security.
Comcast:  Offering free WiFi hotspots, unlimited data, and is waiving late fees during the COVID-19 outbreak. New customers will receive 60 days of complimentary Internet Essentials service, the nation's largest and most comprehensive broadband adoption program. Additionally, the speed of the program's Internet service was increased to 25 Mbps downstream and 3 Mbps upstream at no additional fee.
Honeywell:  Doubled output of N95 masks while increasing production capacity 500% within the next three months, and is hiring 500 new employees to staff a new production facility in Arizona.
AT&T:  Suspending broadband data caps and overage fees for home internet customers.
The Boeing Company:  Donated respiratory masks and other medical supplies (such as gowns, gloves and full-face respirators) to nonprofit and government partners in Wuhan and Zhoushan while also offering its Dreamlifter aircraft to help response efforts.
Blue Cross Blue Shield:  Contributed $1 million to address the needs of New Mexicans impacted by COVID-19, including donations to the Roadrunner Food Bank and United Way of Central New Mexico. Additionally, will not require prior authorization and won't apply member co-pays or deductibles for testing to diagnose COVID-19 when medically necessary and consistent with Centers for Disease Control guidance. This applies to all members they insure.
Fidelity Investments: Digitally transitioned most day-to-day account functions at their established customer service page, and financial professionals transitioned to handling appointments by phone.
El Paso Electric: Established secure online services, and suspended service disconnecitons for nonpayment as well as fees and late payment
Exxon Mobil: Donated $100,000 to Carlsbad Municipals Schools to support online education, providing technology and internet connectivity to low income students living in remote locations with limited access to the internet.  Modified facilities to produce medical grade hand sanitizer, producing more than 160,000 gallons by early May.
Wells Fargo:  Suspending residential property foreclosure sales, evictions, and involuntary automobile repossessions. They are encouraging customers to continue making their mortgage payments if they can, but are granting an immediate 90-day payment suspension for any Wells Fargo Home Lending customer who requests assistance. Wells Fargo is also offering fee waivers, payment deferrals, and other expanded assistance for credit card, auto, mortgage, small business, and personal lending customers who contact them.
GlaxoSmithKline:  Supplying their vaccine adjuvant technology to scientists and organisations working on candidate vaccines.
PhRMA:  Working with government agencies and diagnostic partners to increase COVID-19 testing capability and capacity. PhRMA is also working to research and develop new therapies and treatments for those infected with the virus and using investments in new technologies to speed the development of safe and effective vaccines.
Pfizer:  Activating its extensive manufacturing network in an effort to produce an approved COVID-19 vaccine, potentially allowing the prodution of millions of vaccine doses in 2020, increasing to hundreds of millions in 2021.
United Healthcare:  Providing more than $1.5 billion of additional support for its customers, including waiving cost-sharing for COVID-19 diagnosis and treatment and investing $75 million to provide protective equipment for health care workers and clincians.
Western Sky Community Care:  Providing its call service center phones and staff to help the Department of Health and answer questions and deliver information on over 2,500 phone calls. Western Sky is following government directives to waive prior authorizations and cost-sharing for COVID-19 testing and services. They are successfully leveraging telehealth, website, and social media to communicate and deliver medical, behavioral, and social services to its members and community at large. Finally, they are actively working on service solutions to meet the food needs of children and tribes of New Mexico.
Summit Electric Supply: Established a 20/20 Will-Call guarantee, promising products ready for pick-up within 20 minutes or they'll receive a $20 credit.
New Mexico Gas Company:  Temporarily discontinuing disconnects, waiving late fees related to bill payments, automatically renewing medical certificates set to expire during this time, and authorizing Customer Service Representatives to waive reconnection fees.
Presbyterian Healthcare Services:  Offering free testing and screening to those who may be infected with COVID-19.
ConocoPhillips: Donated more than $300,000 to organizations supporting COVID-19 relief and more than 10,000 articles of PPE equipment donated to health institutions throughout the United States.
Xcel Energy:  Temporarily discontinuing disconnects to residential customers.
XTO Energy:  Donated $20,000 to the Carlsbad Community Foundation supporting the Packs for Hunger program.
Verizon: Waived late fees for residential and small business customers incurred because of financial hardship, will not terminate service to any customer because of inability to pay bills, and has launched Pay it Forward Live, a weekly streaming entertainment series in support of small business affected by COVID-19.
Is your business going above and beyond to help those in need? We want to highlight you! To share your resource information with NMCC membership, send Ashley a brief description of what you are offering to:  awagner@nmchamber.org